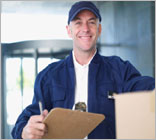 A Yellow Belt has the basic knowledge of most of the Six Sigma concepts and practices. They support the quality improvement projects often lead by the Deep Analyst who head the six sigma projects. The yellow belt is also a highly technical person, who participates in the core working of the continuous improvement projects. They many times are involved with process study, simulations, testing and analysis. The yellow belts support the green and black belts for the overall success of the six sigma process. Analytics experience has shown that It is better to initiate oneself into the yellow belt and develop into the green and black belts. This gives them the overall perspective the company needs when handling projects for quality improvement.

Under Qualimation direction or supervision, the quality yellow belt will be able to do analyse and solve quality problems; prepares quality inspection plans and instructions; select sampling plan applications; prepare procedures; train inspectors; perform audits; analyse quality costs and other quality data.


Implement Quality Improvement program using Six Sigma concepts.
Throughly communicate and support a six sigma program at a department level.
Integrate Six Sigma into your existing development process.
Able to use data to take analyse and take effective decisions.
Suggest to your peers quality improvement efforts in your local area.
Study how to reduce cycle times and reduce waste.