Overview
Software Six Sigma helps to speed up the test and integration aspects of product development and allows the delivery of high quality products to consumers. It also improves the predictability and repeatability of the development process. This process applies SPC or Statistical Process Control and other similar applications that are necessary within the test cases, modules, architecture, and requirements. These tools are collectively referred to as the 6 sigma tool kit.
It is used to continuously improve processes and quality, is mainly based on the applications within software development. This process is used to categorize the tools, processes, and product metrics in order to stabilize the process. In turn, it improves the quantitative management relating to product quality.
There are various aspects of this process, such as its ability to correctly measure data, accurately plan development procedures using historical data, use statistical tools in order to provide real time analysis and decisions, accurately quantify the SPC and its benefits and costs, and lastly, to predict high quality products.
Six Sigma use in software development
There have been some organizations which still struggle with this process. There are some barriers as it concerns to Six Sigma use in software development. These barriers include:
*

Projects are not a very useful or integral aspect of developmental problem solving.

*

Training and certification can be a lengthy and time consuming process.

*

Poor sponsorship opportunities and complex allocation of responsibilities does not help the product development and process improvement aspects

*

There are far too many competing programs in effect such as ISO 9000, Total Quality Management and Capability Maturity Model.

*

Software is inherently different, thus developers are usually able to solve these issues on their own.

*

Standard processes do not fully relate to the process of software development.
IT Industry
When considering the implementation of a Six Sigma program for your IT Department, the most popular approach is using Lean Six Sigma. The ability to quickly eliminate waste appeals to businesses from a financial perspective and this streamlined approach makes it a more attractive option for those working in IT.
Lean Six Sigma is a program that solves process defects using waste elimination. This appeals to IT workers, as they simply don't have the time to delve into lengthy projects often offered by traditional Six Sigma programs. Lean Six Sigma is the combination of Lean Practices and Six Sigma quality improvement methodologies aimed with the ultimate goal of reducing waste, while increasing profits and efficiency.
IT Departments tend to operate much more quickly than other departments at a business. Employees in these departments are constantly consumed with projects and deadlines, making it impossible for them to delve into a full-blown Six Sigma Project. Life in IT moves fast and in order for a process improvement program to be accepted, it too needs to move quickly. That's why Lean Six Sigma is such a great fit.
How is the trend of six sigma and what is its future?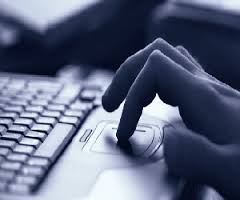 As mentioned previously, this process focuses on waste analysis and elimination. It uses the basic principles of Six Sigma training but at a much faster speed. The result is a solution to waste elimination that's efficient. Arranging to certify employees in the IT Department at a company in the Lean Six Sigma methods is recommended as this will guarantee that those working on the projects with an IT focus have direct input into the process. Basic IT solutions have been around for years but these are often based on simple data collection and emotional speculation.
Data Warehousing
Six Sigma training can work with data warehousing by fine-tuning the production environment and planning better strategies. Companies may fail to recognize the value Six Sigma can bring towards improving their important storage, as their focus is often on functional needs versus performance constraints. While this is an understandable oversight.
I came to know about Qualimations from the Net and it was really helpful. Training was good with complete knowledge on the six sigma methods. Over all it was fabulous, \"" Too Good\"".
E Subhashini, Cognizant Technologies, Chennai
The course made me to understand the importance of quality for a company internally and externally, understood the complete process and implementation techniques. Excellent training, clean and clear, completely satisfied with the session. Plan to implement in MICA Refund process first in our company.
K. Yogesh Kanna, Sr Process Associate, T.C.S, Chennai
TRAINING/CERTIFICATION
Intensive 25 Hrs Class Room training course leading to Six Sigma Green Belt Certification, conducted by Real time consultants with 20 years expertise + online and class room support for six sigma project development upto 1 year...
Register for the Course
Six Sigma training Feedback
IT projects
Applying Lean to IT projects is easier as data is so readily available within this particular department. Those working in IT are often equipped to do extensive data analysis, which will be of great benefit when tackling a Lean project. One of the best tools for analyzing Lean projects is turning to IT support or help desks, as problems are already presented on a regular basis here. Both problems and solutions can be narrowed down based on what issues have been "repeat offenders." Regularly applying Lean Six Sigma to projects in IT makes for a continuous improvement process. Eventually, with a committed effort from all workers in IT, less time will be spent fixing errors and more time can be spent developing new software and working to help those throughout the organization they serve.
Six Sigma Course at Chennai