Overview
Six Sigma can definitely give any company an edge over the competition when it comes to marketing and sales. Utilizing SSM or Six Sigma Marketing has been proven to result in highly successful resolve of business issues.
SSM, or Six Sigma Marketing is able to successfully cut down defects and costs which further improves production value, quantity, and quality of goods and services produced. Six Sigma has thus been successfully used within marketing to create a modified and competent marketing management process. Marketing is an external output of a company and how it is perceived by the general populace. This is called the competitive marketplace where businesses battle and compete to gain or steal new clients. There is much emphasis on increasing market revenue and shares and these two business theories combined has found a way to accomplish this.
Before implementing any quality management theory into a marketing plan there is much change and modification needed. In order to achieve this integration, both communities will need to undergo training and certification in this process. Both the internal and external communities need to interact and think as one in order to successfully involve the Six Sigma quality management program. Marketers who are trained in this quality improvement process are able to go beyond defects and cost reduction processes once this novel theory has been introduced. These individuals concentrate on several opportunities where they are able to use their discipline in a business's value delivery system. This process will consist of several quality improvement projects which begin at customer contact and end at order placement and delivery.

This particular quality management theory's discipline and structure enables marketers to focus on several important aspects of the marketing process. Marketing should be integrated into Six Sigma instead of the theory being melded into a company's marketing plan. This integration normally requires new training to occur as a result of the leap from normal areas of focus. Much attention is needed when it comes to cutting costs and improving market share growth amongst other concepts. For this reason, an entirely new mind-set is required in addition to new management and measurement tools.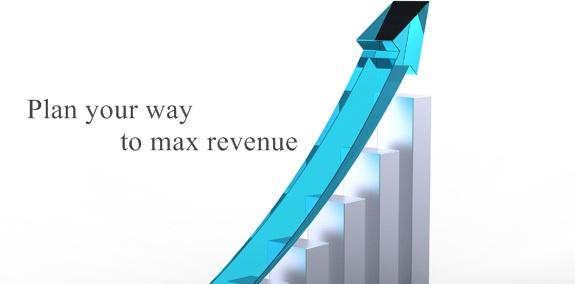 There is also one other fundamental precept as it concerns the speed of Six Sigma implementation. This is usually referred to as the speed to the customer. This concept deals with the time it takes to produce a product with the least amount of time correlating to the lower the cost of an item. This concept usually exists within the production facility but still can be applied to marketing. The metric in marketing would then be the speed to market. This means that there is a higher chance for the first product that reaches the market to receive the bulk of orders and gains in market dominance and shares. It is easy to see how these two seemingly different business strategies can work together to get the best of both worlds for your business.
Building better relationships with customers is essential with every sales company. A poor relationship isn't going to get you sales, and will only make your competitor happy. Lean Six Sigma will help you motivate staff members and coach them into building strong relationships with clients. Not only will you build stronger relationships with Six Sigma methodologies, but you will learn how to get more customers too. Six Sigma courses will teach you how to attack the market and find opportunities and projects that are to your benefit and will help you succeed.
Learnt lots of essential concepts for upper management on methods and implementation, the usp of this course is \" clarity on where to focus for improvement\". I gained knowledge on how to maximise revenue through Quality, over all Good course.
K. Varadharajan, General Manager(Sales and Marketing), Race Pharma, Chennai
Lean Six Sigma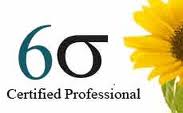 Lean Six Sigma is about being 'lean' or trimming the fat from a company. This means you want to trim the excess expenses and costs that the business is currently spending or wasting. There are expenses that are unnecessary you could be saving money on. You might have current resources or skills within the company you could use that you currently outsource for. Sales companies often don't make any money until a sale occurs. Most sales personnel work for a straight commission only. Trimming the fat from the company may allow you to be able to pay people a base salary.
Inventory control can seem impossible or it may not even be in place. You might walk through the store and order more of an item when it looks like it is getting low. This is not the way to do it because you have probably experienced issue with restocking and having to wait for things to come in. Properly controlling inventory can help you eliminate wasted items, unhappy customers that have to wait for a product, and a higher productivity on your part. Lean Six Sigma can teach you ways to automate processes with inventory and how to maintain the highest efficiency possible and control methods that work.
Six Sigma Course at Chennai