Overview
Six Sigma within the finance industry helps to reduce costs that are based on strategic decisions. These decisions are often made from statistical data collected from specific sources throughout this quality improvement process.
A finance team analyzes data in order to suggest certain changes and improvements within the organization. These projects are run by Six Sigma professionals, and these individuals are a part of a team, that is compiled of different levels of certified professionals. Taught to use special tools, these individuals are able to use data taken from all aspects of the finance industry and figure ways to change an organization's day to day practices for the better.
The finance industry often involves auditors and bookkeepers, just to name a few. It is easier for these areas of business to use software specifically created for that purpose to measure specific improvements within the business and further reap their benefits. Data such as this can be used to bring about success within a business. These professionals are an essential aspect of the company, and the Six Sigma Process can greatly assist them in their roles within the business.

At the beginning of a project, a Six Sigma team will have to evaluate the purpose of the project and what it stands to correct or amend. A finance team can also aid in the prioritizing and selecting of these projects, as they will have a greater understanding of which decision will be best for the company financially, as this is what will make the company most successful. A finance team is able to locate those projects which will prove most beneficial to the company's goals and financial objectives. This is especially important as the industry needs to continuously effect change in order to keep up with the changing market.
A finance team in conjunction with a Six Sigma team (or a finance team trained and certified in the Six Sigma Method) can also be involved in keeping the company's project pipeline full. When a project is chosen, these individuals can further decide on the benefits after the completion of the project. After implementing the project, team members are able to allocate several control mechanisms which help to ensure promising results.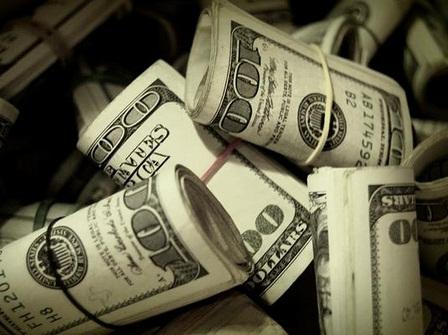 A trained Six Sigma team with the aid of the finance department will be able to determine the main reason/s behind the lack of performance within the organization. After process ownership has been set it can easily be transferred to others. The finance team will be able to find the KPIs, or key performance indicators, that are needed to improve the business. There are several benefits when implementing Six Sigma within the finance industry. For instance, it improves the integrity of results (as all decisions are based upon statistical fact), helps to develop a standard calculation, records incorrect benefits, audits results, provides accountability, and lastly, budgets any further spending within the company.
Banking
When it comes to dealing with financial matters, there is little room for error. While a manufacturing company might be able to have a slightly higher defect ratio and simply allow consumers to return or exchange products, banking centers can't just allow defects in their process and have customers that are happy with returns or exchanges. The goals of a banking center are complete customer satisfaction, and the efficient operations that produce that result. In order to achieve these goals, Six Sigma Training can be employed in many cases.
The numbers can be analyzed, business flow can be measured, and it can be determined that during all business hours except for the lunch rush and between 3:00 P.M. and 5:00 P.M. there is only a need for one teller at the drive-thru. This takes the drive-thru wait times up to about 3 minutes per transaction on average, but allows the face-to-face transactions to improve in their time because that second teller is operating as a counter teller during the hours that they aren't needed on the drive-thru. Now, the counter transactions have an average time of about 4 minutes, which is a big improvement in overall customer satisfaction. This is just one example of how Six Sigma Training can be employed to benefit the banking industry, but proves that process improvement is always possible with Six Sigma.
Good knowledge, clear communication, clarity on the subject ar e positives of the training, the ambience is good,flow,training linking one to one is appreciated. Should improve on the material given and needs a detailed cover.

I am identifying process which will be apt in the collection process. Suggest to give concept and flow in the starting itself.
S. Chandrasekar, Regional Manager, CITI Financials, Chennai
Banking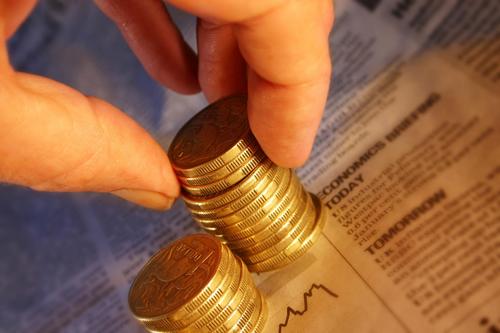 For example, imagine that a banking center has a customer complaint ratio of one complaint for every 1,000 customers. In and of itself, that doesn't seem like a bad ratio of satisfied customers to those who aren't as happy. However, you must understand and work under the impression that there is ALWAYS room for improvement when things aren't operating at 100%. Sure, 1 in 1,000 might not be bad, but what would happen if the Six Sigma Process was employed and created a plan to get the complaint ratio down to the standard 3.4 parts per million that it is based on?
That means more satisfied customers, a more efficient operation, and more success for the banking center that is embarking on Six Sigma Projects. For a practical application, it will be demonstrated that a banking center has a drive-thru time of about 2 minutes per transaction on average, and there are always two employees working the window. However, the inside services are much more time consuming, and there are always too many customers and not enough tellers. The average transaction time for counter services is about 6 minutes, including the wait.
What is Six Sigma?
Six Sigma means a measure of quality that strives for near perfection. Six Sigma is a disciplined, data-driven approach and methodology for eliminating defects (driving toward six standard deviations between the mean and the nearest specification limit) in any process – from Customer - Design – Development-Production-Testing-Delivery-Service. Numerically it also means 3.4 defects per million opportunities.. Read More
Six Sigma Course at Chennai