Overview
Qualimation has carried out specific projects for the Oil and gas sector as well as its Level III lead a team for the life estimation survey of the tanker berth at Cochin (Cochin Oil Terminal). Carried out extensive Ultrasonic testing & thickness gauging survey , Radiography & Magnetic particle inspection of Loading & Unloading arms, Naphtha pipelines, and crude oil pipelines.
Qualimation are consultants for PEMCO INSPECTION SERVICES ( a subsidary DOHA petroleum construction company). which carries out NDT for projects of QATAR PETROLEUM, QATAR FERTILIZERS COMPANY, RAS GAS. It is currently involved in complete NDT solutions including process flow, procedures, training in practical radiographs, UT, MT, PT.
Conducted training of NDT/QC personal at the Oil company premises and supported with certification of NDT personals.
Carried out NDT on Spheres at Kochi Refinery India.
We were solely responsible for Ultrasonic testing of T, K, Y joints of Clamp on projects for ONGC under stringent ABS , ONGC inspection.
We have performed monitoring of the processing of oil field equipment via customer specifications and industry wide standards. Executed field service operations, including repair, classification, and evaluation of customer product.
Third party representation in NDT for Gas Authority of India Ltd for Cochin Mangalore pipeline project.
NDT L-III CONSULTANCY @ GLOBAL ENERGY VENTURES, ABIDJAN (IVORY COAST ): Review of NDT procedures in RT/UT/PT/MT Procedures and also training, refresher Training for L-II Inspectors for correct use & Calibration of Black light/Light meters-3 Hrs.Developed check List for Dimensional 3 Inspectors and for Visual Connections Inspectors as per DS-1.
WAAREE MM Petro Tech Pvt Ltd, Ultrasonic testing on LPG Vessel No. SE161/07 of IOCL @ M/s.Avaran Petroluem,4/93,C.Kattor road Irinjalakuda - 680 121 , kerala. All `T` joints of Butt Weld & Random location on Seam covering 25 % of all weld joints
WAAREE MM Petro Tech Pvt Ltd, Magnetic Particle testing on LPG Vessel No. SE109/07 @ M/s.New India FUELS also HT on Vessel No. MPV-110 , All weld joints ( Longitudinal & Circumferential) from inside of Vessel No. MPV-110. LPG STORAGE UNDER GROUND TANK Hardness Test
DPI on PASSENGER LIFT 3 ( L -2282) ,Client M/S MTS&CO.LTD @ ADS,COCHIN SHIPYARD LTD. ,KERALA, 0 %weld joints of Water Tight Door Frame,Gas Tight Door Frame & call box @ passenger Lift. MPT on PASSENGER LIFT 3(Item No. L- 2282 ), Client MTS&CO.LTD. for COCHIN SHIPYARD @ ADS PROJECT. 10% Of accessible weld joints of Water Tight Door Frame,Gas Tight Door Frame and call box.
Metallography
Metallography is used to reveal the micro structure of metals, which is affected by alloy composition and processing conditions;including cold working, heat treatment and welding. A finished part's environment can also affect its micro structure and cause problems such as corrosion and decaricaturization. Analysis of a material's metallography micro structure aids in determining... Read More
NDT Certification
In order to perform even the most basic non-destructive test, a technical lead must be trained, and in many cases, certified to standards like that of ASNT. "It's extremely important to be certified. This is the way that any organisation can be assured that their technical personnel have experience in specific methods and techniques."ASNT's core certification program is the best suited to do so. In the last couple of years, Qualimation has offered Certification program... Read More
NDT Training
The candidate would have "hands-on" knowledge for each method they will be learning by using actual equipment and materials with "real-world" specimens.In-depth technical and practical knowledge of the method being taught and presented in such a way that the students not only learn the subject processCertification, that leaves them to open all NDT and Quality jobs.Training material - course manuals, handouts, text and reference books that serve as reference material all through their career... Read More
TRAINING/CERTIFICATION
Qualimation offers ASNT NDT L-I & L-II certification courses in Ultrasonic testing, Radiographic testing, Penetrant testing, Magnetic testing, Visual Testing and various other NDT methods. High Salaries and Opportunities for Oil and Gas Jobs with NDT understanding and Certification
NDT Certification
Register for the Course
Six Sigma training Feedback
The Opportunity that opens most of the doors to Oil and Gas and Heavy Engineering Sectors
Power Industry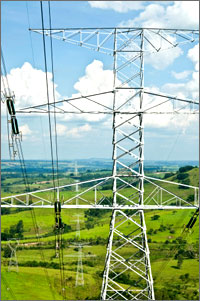 We were specially deputed for X Ray inspection of Current carrying Alluminium panels welding at Kayamkulam Thermal Power Plant of N.T.P.C (National Thermal Power Corporation) at Kayamkulam, Kerala... Read More
NDT Qualimations Support
Based on experience & competency in the NDT methods personnel are Qualified as
Training, Examination & Certification to ASNT Level I & II as per SNT-TC-1A 2006.
Certification worldwide anywhere in the field worldwide or at the clients location.
NDT L-III consultancy services in 5 methods (UT, RT, PT, MT&VT) also support to determine crack depth and wall thickness measurements
Written practice, Procedure development & Technical reporting.
Interpretation of codes/ specifications/ standards. Deriving customised approaches for specific NDT tasks