SHIP REPAIR
Qualimation has carried out Ultrasonic Thickness gauging on ships (Oil tankers, Cargo Carriers, Passenger Vessels, Naval vessels, All type of Rigs, Supply vessels, Dredgers, Tugs & Fishing vessels) in co-ordination with inspection agencies (LRS, IRS, ABS, BV, DNV, MMD ) in ship repair and preparation of thickness gauging report as per class standards.
Surface NDT (Dye Penetrant Testing & Magnetic particle testing ) on machinery parts, hull structures.
Ultrasonic Flaw detection on Renewed Hull Plating, renewed T, K,Y bracings welds of Jack –up –Rig , Re-Bonded Metallic Bearings, Depth detection of Fatigue cracks.
Radiography of Renewed Hull Plating, Renewed Boiler Tubular joints
Support in preparation of reports as per Class Standards.
Special training by Qualimation Engineers on NDT to carry out Thickness Gauging, Fluorescent Dye penetrant inspection X Ray of Alluminium for ships made with Alluminium that visit the Cochin ship yard for repairs.
Liason and working closely with Surveyors of Classification societies Lloyd's, ABS, DNV, BV, & IRS for approval of thickness gauging
SHIP BUILDING
Support ship building for Non-Destructive Testing capabilities combined with engineering and scientific skills to enable a full, turn-key solution for NDT issues, structural integrity aspects and inspection services.
Training and certification of National Iranian tanker corporation staff with special applications of NDT in ship building
Support for carrying out Ultrasonic Inspection of 2 Double Hull Tankers for SCI(India) , 4 Double Hull Bulk Carriers(Clipper Group – Denmark), 1 Cargo Launch barge for NPCC (Abu Dhabi), 2 Passenger Vessels for Lakshwadeep administration, Tugs, Platform Supply vesels.
Raw Material Inspection report preparation to check for laminations & thickness gauging of steel plates.
Calibration of NDT Equipments (Ultrasonic Flaw detector, Thickness gauges, Survey Meters, Dosimeters).
Support in preparation & approval of Quality plan and working Procedures for NDT section.
Training and certification of Surveryors for Indian Register of Shipping
Training and certification of personnel from ARIES Marine at cochin
Training of Enginneers from NITC(National Iranian tanker corporation) at Sharjah
Oil and Gas Industry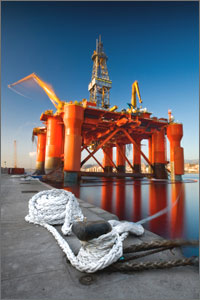 Qualimation has carried out specific projects for the Oil and gas sector as well as its Level III lead a team for the life estimation survey of the tanker berth at Cochin (Cochin Oil Terminal). Carried out extensive Ultrasonic testing & thickness gauging survey , Radiography & Magnetic particle inspection of Loading & Unloading arms, Naphtha pipelines, and crude oil pipelines.Qualimation are consultants for PEMCO INSPECTION SERVICES ( a subsidary DOHA petroleum construction company). which carries out NDT for projects of QATAR PETROLEUM, QATAR FERTILIZERS COMPANY, RAS GAS... Read More
Course Details
Power Industry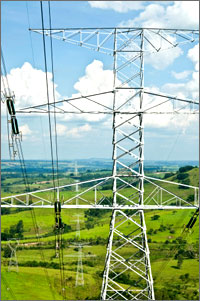 We were specially deputed for X Ray inspection of Current carrying Alluminium panels welding at Kayamkulam Thermal Power Plant of N.T.P.C (National Thermal Power Corporation) at Kayamkulam, Kerala... Read More
This course is focused towards Jobs in Oil and Gas, Piping,Welding,Fabrication, Heavy Electrical and Engineering Sectors.
NDT Qualimations Support
Based on experience & competency in the NDT methods personnel are Qualified as
Training, Examination & Certification to ASNT Level I & II as per SNT-TC-1A 2006.
Certification worldwide anywhere in the field worldwide or at the clients location.
NDT L-III consultancy services in 5 methods (UT, RT, PT, MT&VT) also support to determine crack depth and wall thickness measurements
Written practice, Procedure development & Technical reporting.
Third party client representation.
Interpretation of codes/ specifications/ standards. Deriving customised approaches for specific NDT tasks